A clean and well-maintained environment has the remarkable ability to uplift our spirits, enhance productivity, and create a positive impression on others. Whether it's your home, office, or commercial space, the cleanliness of your surroundings plays a crucial role in shaping the overall experience. However, achieving and maintaining a pristine environment can be a challenging task. This is where the power of professional cleaning comes into play.
When you entrust your cleaning needs to professionals, you unlock a world of benefits. Our team possesses the knowledge, experience, and state-of-the-art equipment to tackle even the most stubborn dirt, grime, and stains. From pressure washing to deep cleaning, we are equipped to revitalize various surfaces, including floors, carpets, windows, and more. We understand that every space is unique, and our tailored cleaning solutions ensure that your specific needs and preferences are met with precision and excellence.
By choosing professional cleaning services, you free up valuable time and energy that can be better spent on what matters most to you. Imagine coming home to a sparkling-clean haven after a long day or welcoming clients into a fresh, immaculate office that reflects your professionalism and attention to detail. With our expertise, we take care of the tedious and time-consuming cleaning tasks, allowing you to focus on the things you love and excel at.
At Caribbean Cleaning SRQ, we pride ourselves on our commitment to customer satisfaction. Our team of highly trained professionals approaches each project with dedication, attention to detail, and a passion for delivering exceptional results. We understand that every client is unique, and we strive to exceed your expectations, leaving your surroundings impeccably clean and rejuvenated.
Get ready to embrace the transformative power of professional cleaning. Your fresh start awaits!
Elevate Your Surroundings with the Power of Pressure Washing
Discover how pressure washing can transform the look and feel of your space. From removing stubborn dirt and grime to revitalizing outdoor surfaces, pressure washing brings a new level of cleanliness and vibrancy to your surroundings. Experience the transformative power of this specialized cleaning technique.
Dive Deep into Cleanliness: The Secrets of Deep Cleaning
Uncover the hidden benefits of deep cleaning and how it goes beyond the surface. Deep cleaning reaches into every nook and cranny, eliminating hidden dust, allergens, and buildup that traditional cleaning methods may miss. Take a closer look at the comprehensive cleaning approach that leaves your space truly refreshed and revitalized.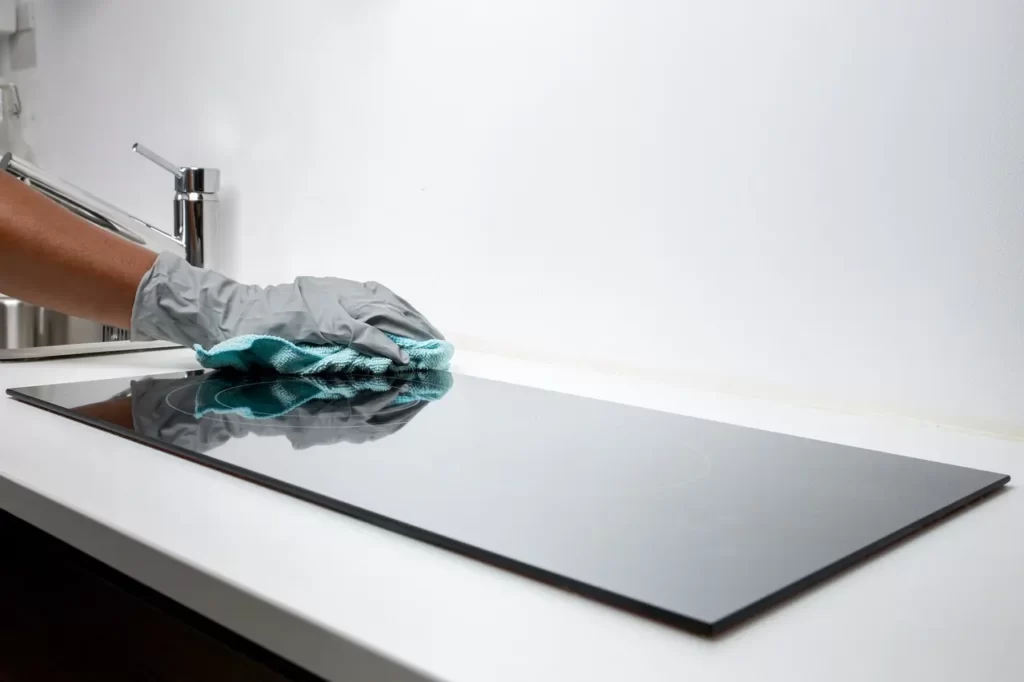 Office & Commercial Cleaning: Enhance Productivity and Impress Clients
Explore the importance of professional office and commercial cleaning services. A clean and well-maintained workplace creates a positive and productive atmosphere for employees and leaves a lasting impression on clients. Discover how our dedicated team can help you maintain a pristine and inviting environment that reflects your professionalism.
Move-in and Move-out Cleaning: A Fresh Start for Your New Space
Embark on a new chapter with confidence by utilizing professional move-in and move-out cleaning services. Whether you're preparing to settle into a new home or vacating a space, our specialized cleaning solutions ensure a seamless transition. Experience the peace of mind that comes with starting fresh in a thoroughly cleaned and sanitized environment.
Conclusion
By embracing the power of professional cleaning, you can elevate your surroundings to a whole new level. Experience the joy of stepping into a revitalized space that exudes cleanliness, comfort, and a sense of pride. Let the expertise of our dedicated team at Caribbean Cleaning SRQ work its magic, taking care of the dirt, grime, and allergens that may go unnoticed, but can have a significant impact on your well-being and the overall impression of your environment.
Investing in professional cleaning services not only saves you time and effort but also enhances your quality of life. It creates a healthier, more inviting space for you, your family, your employees, and your clients. With our meticulous attention to detail and commitment to excellence, we ensure that no corner is left untouched, leaving your surroundings in immaculate condition.
So, whether you're seeking to rejuvenate your home, create an impeccable office environment, or make a seamless transition to a new space, remember the power of professional cleaning. Choose Caribbean Cleaning SRQ for a fresh start, impeccable cleanliness, and the peace of mind that comes with knowing your space is in the hands of experienced professionals.
Contact us today and unlock the transformative power of professional cleaning. Elevate your surroundings for a fresh start and enjoy the many benefits that come with a clean and pristine environment.